The Vanishing of Nagato Yuki-chan: ch.43
The Vanishing of Nagato Yuki-chan: ch.43
Jun 24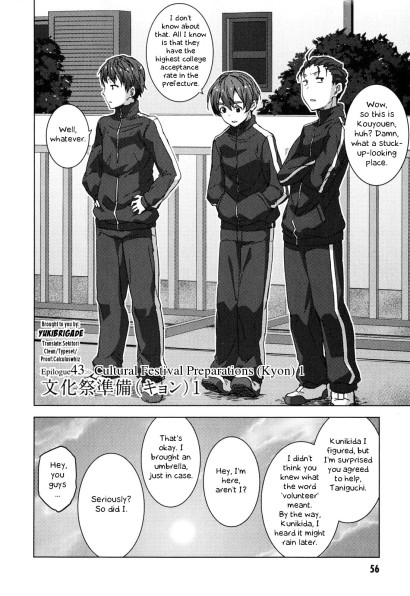 Scanlation Team
: YukiBrigade.
Translation: Sekitori
Cleaning: Calculuswhiz
Typesetting: Calculuswhiz
Publication: The Vanishing of Nagato Yuki-chan Volume 6 [Kadokawa Comics A]
Yes, it's another update. Expect one more soon. However, I can make no guarantee past that.
By the way, how's the anime? I've only watched a couple of episodes and was waiting for the end of the season.
Respectfully,
Calculuswhiz