Happy 7/7 from YukiBrigade!
Happy 7/7 from YukiBrigade!
Jul 07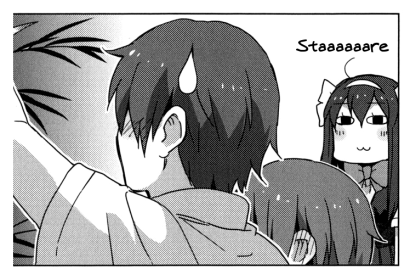 It's July 7th, and you know what that means! It's Tanabata: a time to send messages into space light years away because gods are aliens that can grant wishes instantly? I'm also using it as an excuse to make a status update post.
It looks like things are going well for us. I've always enjoyed this manga series and Haruhi in general, and it's a privilege to be able to work on it. In about a month and a half, though, I will disappear for 5 weeks to receive training for my occupation. After I begin work, who knows how much time I can spend with this. Just a heads up. I will try to post an update as soon as I'm done with training, though. We appreciate your understanding.
As always, thanks for reading.