Machine Translation Experiment
Machine Translation Experiment
Aug 02
We all know Google Translate is bad at Japanese, but just how bad is it? I decided to run the previous chapter (62) through Google Translate, and this is the result. Here are the rules:
Put all text (SFX too) verbatim into Google Translate. (Japanese⇒English)
If a sentence is split across bubbles, do not combine them.
All translations must be copied verbatim into the speech bubbles.
Preview: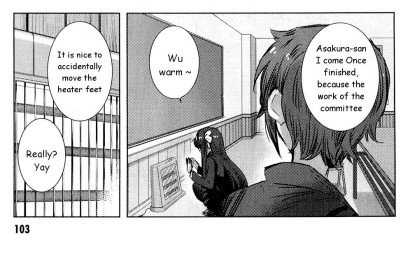 For full effect, I got Comic Sans MS to help me out.